Main content starts here, tab to start navigating
Menus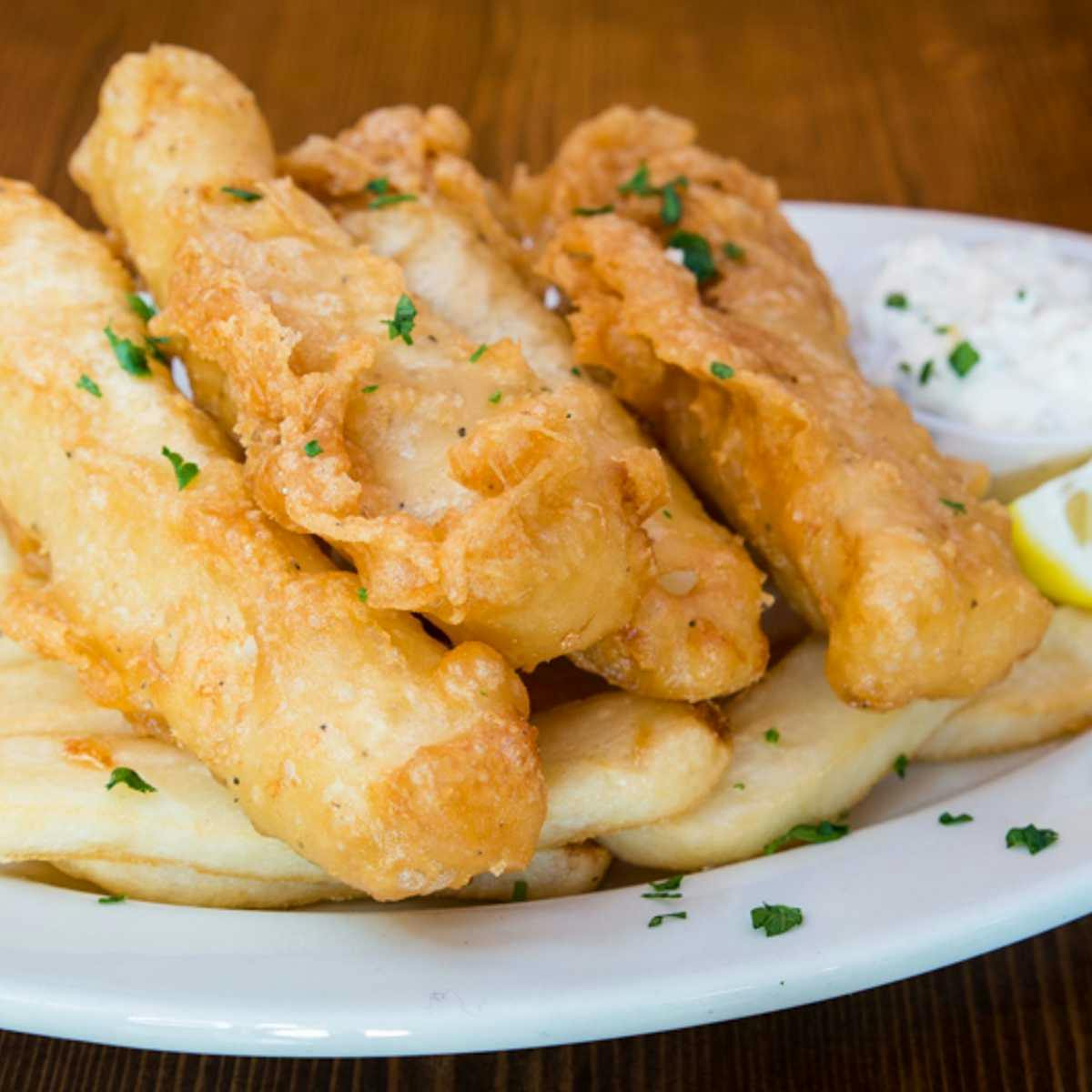 Appetizers
Soup of the Day

Served with homemade brown bread

Cup $7

Bowl $8

Traditional Lamb Chilli

Homemade Lamb Chilli served with beans

Cup $8

Bowl $10

Hot Wings

With carrots, celery sticks, bleu cheese dressing. BBQ sauce available upon request

6 $13

9 $18

12 $22

18 $30

Fried Jalapeno & Cheese Potato Croquettes

Crispy beer-battered mashed potatoes stuffed with delicious Jalapeño & cheese. Choice of dips.

$10

Quesabirra Tacos (x3)

Slow braised beef with spices and chilis, Oaxaca cheese, garlic spinach, dipping beef jus

$13

Steak Cut Pub Fries

Add garlic, cheese or rich curry sauce $2.50 Make it "Chilli Cheese Fries" add cheese/lamb chilli, onions and a side of sour cream $4.00

$7

Avocado Tacos (x3)

Deep fried avocados, pico de gallo, chipotle mayo on a spinach flour tortilla

$13

Roasted Brussel Sprouts

Pan roasted, seasoned with soy and honey reductions, chili flakes and garlic

$10
Salads
Fresh from the grill, top your salad with
Chef's Cobb Salad

With Grilled Chicken, avocado, blue cheese, bacon, tomatoes, hard boiled egg and honey mustard dressing

$15

Caesar Salad

With Anchovies, Grated Parmesan Cheese and Croutons

$11

Mixed Green House Salad

With a choice of balsamic vinaigrette, honey mustard, ranch or blue cheese dressing

$7
Sides
Mashed Potatoes

Guacamole

Homemade Coleslaw

Sautéed Veggies

Heinz Baked Beans
Burgers
Burgers are served with Steak Cut French Fries
Grilled Angus Cheeseburger

1/2 pound Angus beef patty grilled with your choice of cheese, add bacon $2.00

$15

The 'Original' Chieftain Burger

½ Pound Angus beef patty grilled with melted cheddar cheese, smoked bacon, grilled onions, and a fried egg

$17

The ½ Pound Lamb Burger

Fresh Ground Lamb with Melted Bleu Cheese, Caramelized Red Onions, and Grilled Mushrooms

$18

Irish Chicken Burger

with smoked bacon and melted Swiss cheese

$15

Corned Beff Panini

Roasted Corned Beef with Swiss cheese, sauerkraut and chipotle mayo

$14

Beyond Burger (Certified Vegan) - w/Daiya Vegan Cheese

A grilled vegan patty served on a toasted bun, grilled onions, arugula, garlic vegan aioli

$18
Classics
Beer Battered Fish & Chips

8 oz's of crispy cod, beer-battered with Lager. Served with chips and tartar sauce

$19

Add 1 extra piece of cod $3.95

Shepherd's Pie

Baked with ground lamb, peas, carrots, and onions with a mashed potato crust. Served with brown gravy

$18

Traditional Irish Stew

Stewed chunks of tender beef, carrots, potatoes, turnips, parsnips, and onions

$18

Irish Bangers and Mash

Two large juicy banger sausages with mashed potatoes, baked beans & gravy

$21

Chieftain Irish Grill

The classic Irish breakfast with two fried eggs, Irish sausage, Irish bacon, black and white pudding, grilled tomato, baked beans, & chips

$21
Desserts
The Chieftain makes all our gorgeous fresh desserts "in-house". In addition to the desserts listed, please ask about this week's special!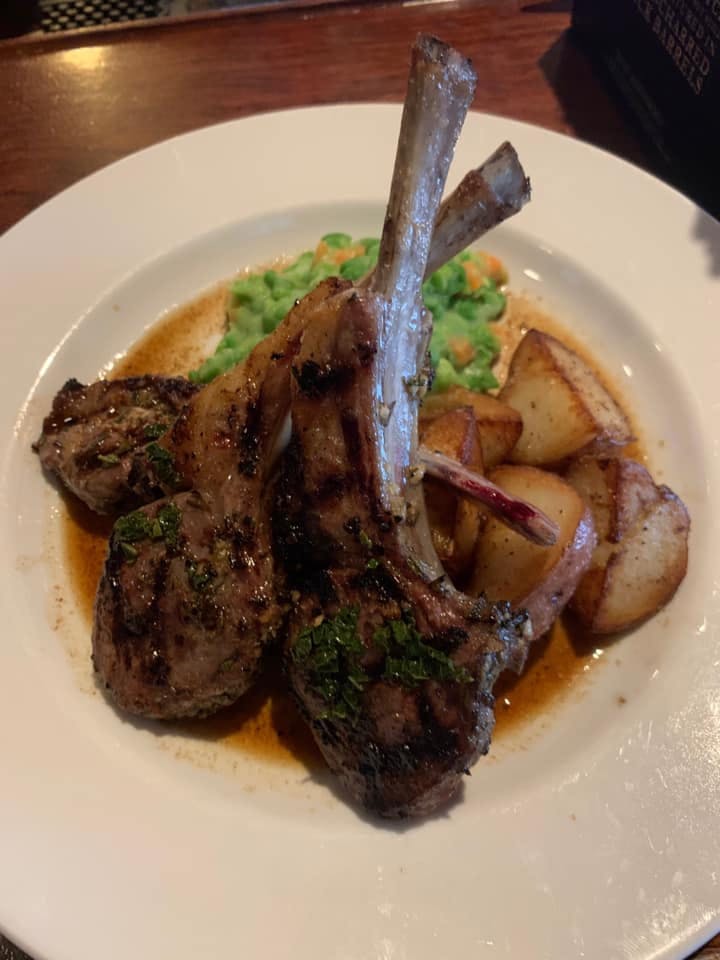 Premium Cocktails
Dark Storm

Meyers Dark Rum, Bundaberg Ginger Beer, Lime Wedge

Black Storm

With Jameson Black Barrel

Moscow Mule

Ketel One Vodka, Lime Juice, Bundaberg Ginger Beer, Lime wedge

Tanqueray Gin Martini

Tanqueray Gin, Dry Vermouth, Lemon Garnish (Up)

Agave Mule

Hornitos Anejo Tequila, Ginger Beer, Lime Wedge

Kentucky Mule

Jim Beam Bourbon, Ginger Beer, Lime Wedge

South American Margarita

Kappa Pisco, Grand Marnier, Lime Juice, Lime Juice (on the rocks)

Bulleit Rye Manhattan

Bulleit Rye Bourbon, Grand Marnier, Sweet Vermouth, Bitters (Up)

Elder-Fashioned

Bulleit Bourbon, St. Germain, dash Bitters, Orange Slice (Over Ice)
Signature Cocktails
Pink Princess Margarita

Casamigos Resposado Tequila, Cointreau, Fresh Lime Juice, Cranberry Juice, Lime Wedge garnish (Up)

The Journalist

Square One Cucumber Vodka, Tanqueray Gin, fresh lime topped with Ginger Ale (Rocks)

Irish Rose

Jameson Irish Whiskey, Fresh Lemon Juice, Grenadine, Lemon Garnish (Rocks)

Ring of Kerry

Power's Irish Whiskey, Bailey's Irish Cream, Kahlua (Up)

Irish Coconut

Baileys Irish Cream, Malibu Coconut Rum, Peach Schnapps, Cream, Shaken & poured over ice
Wines
Sparkling Wines

La Marca Prosecco, Italy

WM Wycliff Brut Champagne, California

Pol Clement, France

Chandon Champagne, Napa

White Wines

Beringer Chardonnay, California

J. Lohr Chardonnay, Paso Robles

J Vineyards Pinot Grigio, California

Cape Mentelle Sauvignon Blanc, Australia

Cape Mentelle Rose, Australia

Red Wines

Noble Vines 337 Cabernet Sauvignon, Lodi

Louis Martini Cabernet Sauvignon, Sonoma

Leese-Fitch Zinfandel, Sonoma

Talbot Pinot Noir, Monterey

Sterling Merlot, Napa

Altos del Plata Malbec, Argentina
Tequila
Casa Noble Blanco

Casamigos Anejo

Cazadores Reposado

Corralejo Reposado

Fortaleza Reposado

Hornitos Anejo

Herradura Silver

Don Julio Blanco

Patron Silver

Tequila Ocho Anejo

Arette Blanco

Union Uno (Mezcal)
Vodka
Absolut Vodka

Absolut Citron

Absolut Mandrin

Absolut Vanilla

Belvedere

Grey Goose

Deep Eddy Handcrafted

Lemon, Ruby Red, Peach & Cranberry

Ketel One

Hanger 1 Hand Made

Square One Cucumber

Stolichnaya

Tito's American Handmade
Irish Whiskey
Crown Royal

Seagram's 7

Southern Comfort

Fireball Cinnamon
Brandy
Courvoisier VSOP

Hennessy VS
Bourbon
Basil Hayden 8 Years

Bulleit

Bulleit Rye

Dickel's #8 (well)

Elijah Craig 12 yrs.

Four Roses Small Batch

High West Rye

Jack Daniel's

Jim Beam

Knob Creek

Maker's Mark

Mitcher's Single Barrel Rye

Templeton Rye

Wild Turkey 101

Woodford Reserve
Gin
Bombay Sapphire

Right Gin

Gordon's (well)

Hendrick's

Beefeater

Tanqueray
Liqueur
Bailey's Irish Cream

Amaretto Di Saronno

Fernet-Branca

Frangelico

Goldschläger

Jägermeister

Kahlua

Sambuca Romana

Grand Marnier

Chambord

Absolut

Peach, Butterscotch, Peppermint

Sour Apple Pucker

Tuaca

Cointreau
Rum
Bacardi Silver

Malibu Coconut

Myers's Dark Rum

Myers's Platinum (Well)

Captain Morgan Spiced Rum

Sailor Jerry Spiced Rum

Ron Centenario 7 yr
Best Pub for World Class Beer Selection in San Francisco, CA
Our beer list features beers from all over the world. Come in for a fresh, cold, and tasty pint today!
Our Beer Menu at Our Local Irish Bar
Stouts & Porters
Guinness Irish Stout, Dublin, Ireland

20 oz Imperial Pint on Draft
Guest Beer of the Month
Guest Handles

Please inquire what's new on tap this week!
Ales on Draft
Deschutes Fresh Squeezed IPA, Bend, Or, USA

Kilkenny Irish Cream Ale, Co. Kilkenny, Ireland

Lagunitas IPA, Petaluma, CA, USA

Sierra Nevada Hophunter IPA, Chico, CA, USA

Smithwick's Irish Ale, Co. Kilkenny, Ireland

Speakeasy Big Daddy IPA, San Francisco, CA, USA

Saint Archer Pale Ale, San Diego, CA, USA
Lagers on Draft
Harp Irish Lager, Co. Wicklow, Ireland

Stella Artois, Leuven, Belgium

Coors Light, Colorado, USA
Pilsner, Cider, Hefe, Wheat Ale
Pilsner Urquell, Pilsen, Czech Republic

Golden State Cider

Blue Moon, St. Louis, MO, USA
Bottled Beers
312 Urban Wheat Ale, Fort Collins, CO, USA

Becks Non-Alcoholic, Germany

Black Butte Porter, Bend, OR, USA

Budweiser, St. Louis, MO, USA

Bud Light, St. Louis, MO, USA

Bud Light Lime, St. Louis, MO, USA

Coors Light, Golden, CO, USA

Corona Extra, Mexico City, Mexico

Crispin Blackberry Pear Cider (Gluten Free)

Crispin Pacific Pear Cider (Gluten Free)

Heineken, Amsterdam, Holland

Leffe Blonde, Abbey, Belgium

Newcastle Brown Ale, Tyne, England

Miller Lite, Milwaukee, Wis, USA

Modelo Especial, Mexico

Strongbow Dry Cider, Hereford, England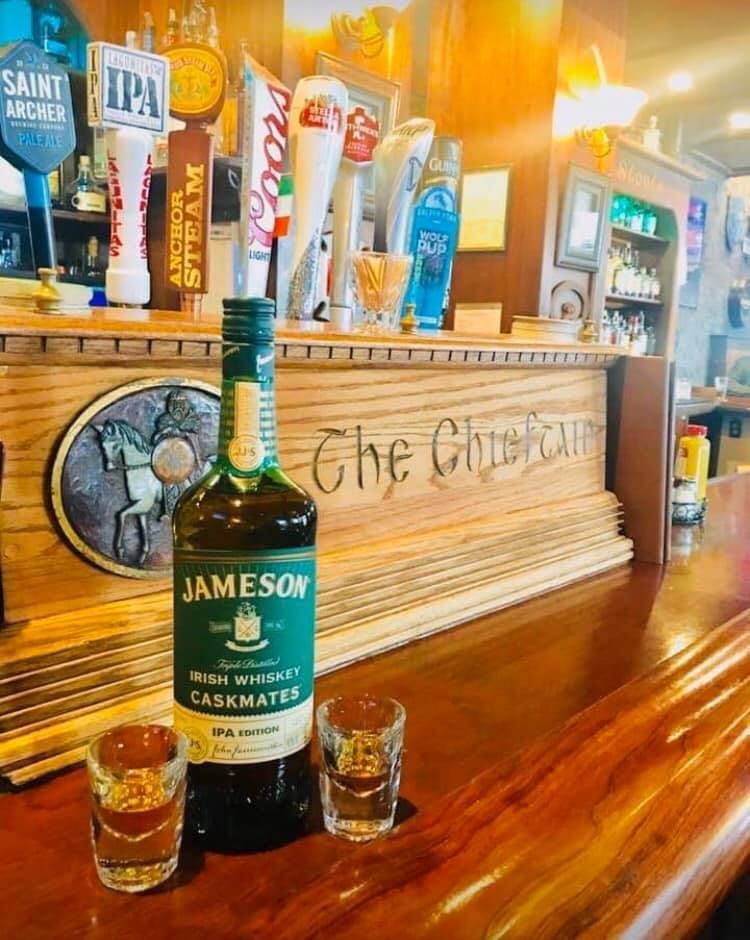 A Selection of Irish Whiskey at Our Local Irish Pub
The Chieftain has carefully selected some of the finest Irish whiskey & Scotch whiskey available for your tasting pleasure. Visit our famous Irish restaurant to sample from our menu.
Irish Whiskey & Whiskey from Around the World
Experience Ireland's native tradition and spirit through our wide choice of Irish whiskey. Irish whiskey embodies the distillation practices passed down for centuries. We carry the most popular and unique Irish whiskeys on the market. Enjoy the lightly flavored aroma and clean taste that is unmatched by other products on the market. Visit The Chieftain Pub and Restaurant today and create memories that'll never be forgotten.
Irish Whiskey
Bushmills Original

Bushmills Black Bush

Bushmills 10 yrs. Single Malt

Bushmills 16 yrs. Single Malt

Knappogue Castle 14yr
New Middleton Distillery
Jameson

Jameson Caskmate IPA

Jameson Caskmate Stout

Jameson Black Barrel

Midleton Very Rare

Red Breast 12 yrs.

Tullamore Dew

John Powers & Son

Paddy

Teeling Small Batch
Northern Highlands
Dalwhinnie 15yr

Dalmore 12yr

Dalmore King Alexander (6 wood)

Glenmorangie 10 yrs.

Glenmorangie Quinat Ruban

Glenmorangie The Lasanta 12yr

Jura 10yr
Islay
Ardbeg 10 yrs.

Ardbeg Uigeadail

Bowmore 12 yrs.

Bowmore 18 yrs.

Lagavulin 16 yrs.

Laphroaig 10 yrs.

Laphroaig 18 yrs.
Orkney Islands
Highland Park 12 yrs.

Highland Park 18 yrs.

Scapa 16 yrs.
Speyside
Aberlour 12yr

Balvenie 17yr

Cardhu

Glenfiddich 12yr

Glenfiddich 18yr

Glenlivet 12yr

Macallan 12yr

Macallan 18yr