Main content starts here, tab to start navigating
Sports Calendar
LET'S GO GIANTS!!
Come to The Chieftain to watch all the MLB games.
Come watch Monday Night Football, Thursday Game and Sunday's NFL games here at The Chieftain.
Call ahead to make sure the game you are interested in will be televised.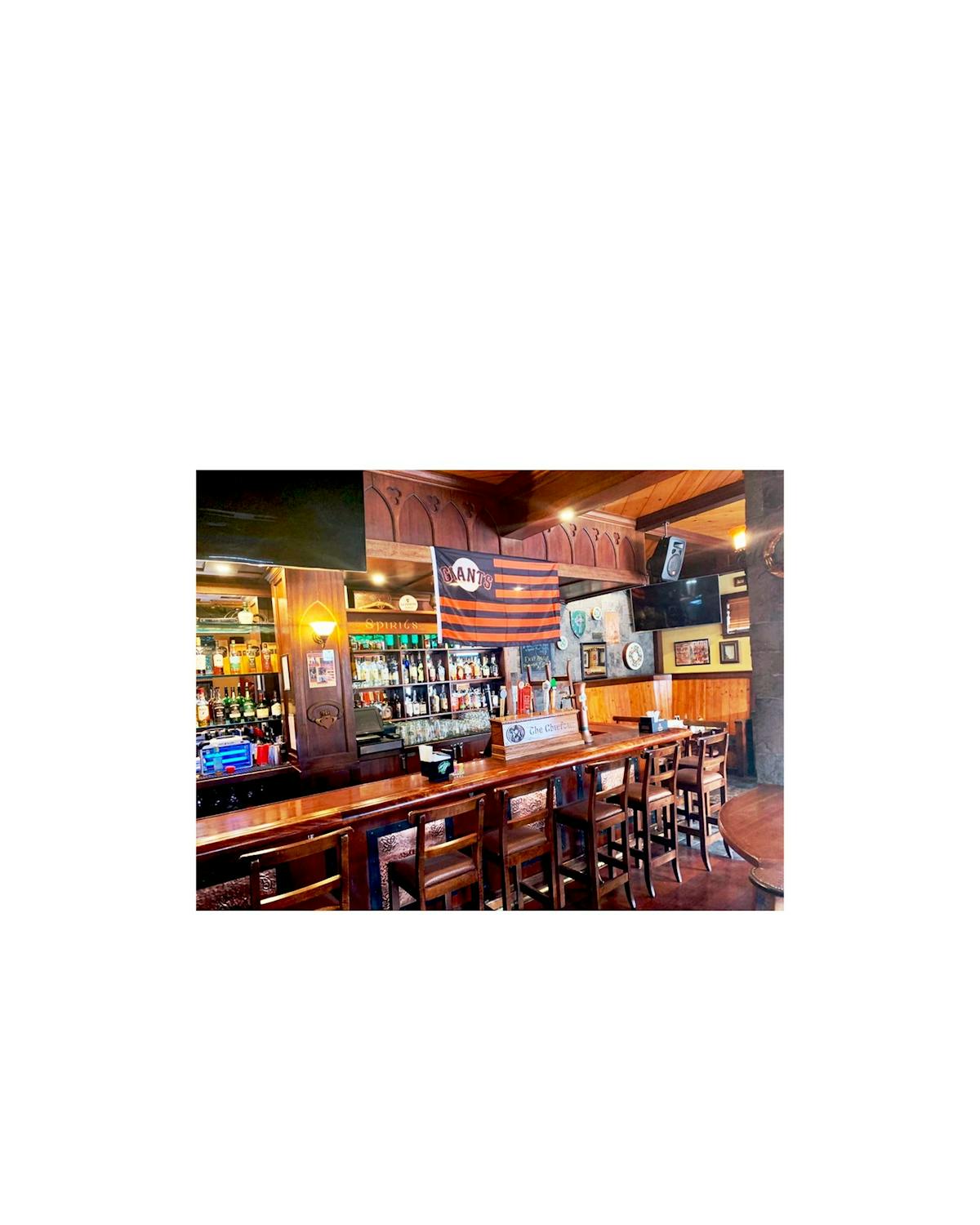 Best Pub & Sports Bar in San Francisco, CA
The Chieftain is not just a traditional Irish pub, it's the best pub to watch the big game because we're also die-hard sports fans. From European and World Soccer and Football to Rugby and more - if there's a game on, we're watching it. Our sports bar broadcasts all the best national and international sporting matches, including International Football, World Cup, 6 Nation's Rugby, World Cup Rugby, college sports, and all NBA, MLB, MLS, NFL, and NHL games.
We're consistently rated one of the top sports bars in San Francisco, CA. As always, our sports bar will be running amazing happy hour specials, lunch specials, and more. Join us for a game and enjoy some of our delicious Irish food and happy hour specials. To see what games our sports bar will be viewing, give us a call today! 415-615-0916
All games are subject to change. Please call us at (415) 615-0916 to confirm your game will be available at our sports bar